Houston Pool Builders is the place that you want to go for affordable and high-quality pool services near Harris County, TX! No matter what you envision for your beautiful pool space, you can be assured that your needs will be sufficiently met thanks to our expert pool company! We'll take charge and help you to realize any and all of your residential, commercial and spa needs. Our team is dedicated to providing superior pool installation services in Houston, Texas that you won't find anywhere else. When you hire us to do the job, you can rest assured that your pool will be primed and ready to enjoy. Especially when summer is approaching, we know that people want to spend more and more time in their pools. We'll have you fitted for a new pool in time for you to enjoy it this summer!
Our expert pool contractors in Harris County will do everything they can to help you design the perfect pool for you and your family. We can also help you to restore an existing pool, even if that restoration is long overdue. Even the grimiest of pools are no match for our pool services in Houston! We can also install or remodel your pool deck, making it more than possible for you to turn your backyard space upside down - in a really good way!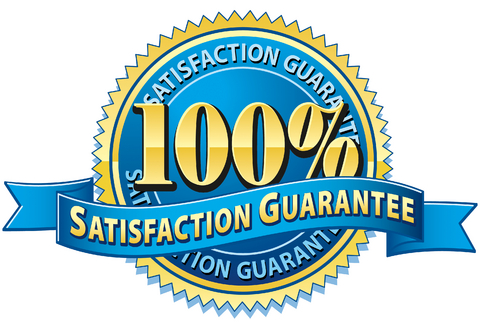 Pool Design in Harris County, TX
We want to get pool design just right for our customers. The way we do this is by asking the right questions from the jump! First, we'll want you to describe the ideal look of the pool to be installed. We care about how you want to feel once your new backyard is done and complete! Understanding your specific wants and needs helps us to better attain a design that our clients will be happy with for many years down the line. Leaving a fully satisfied client is our top goal! There are so many different looks and styles that can be achieved with Houston pool design. Do you want a stunning rock feature, a show stopping waterfall or an infinity pool that stretches right into the sea? All this and more is very much a possibility when to hire the best pool contractors in Houston, Texas to take on the job. We'll make sure that everything is done with excellence, on budget and on time!
Our pool design capabilities allow us to give our residential and commercial clients water features that look right out of a magazine. A new pool deck can complete a stunning look, however, there's no need to do anything too grand if you're not looking to do that right now. Perhaps you're just like some tiling done for your pool patio. Switching up the mosaics or the tiling can have a considerable impact on your pool space. Sometimes it's the comparatively smaller projects that give the most appeal for a reasonable price. Our expert Harris County pool designers will use their skills to help you plan the pool space of your dreams. Whether you have the wildest plans or the most simple of renovations to do, Houston Pool Builders are here to help you! After all, we've done many pool installations in Houston, TX. We're totally confident that we can give you the best pool installation near Houston, TX!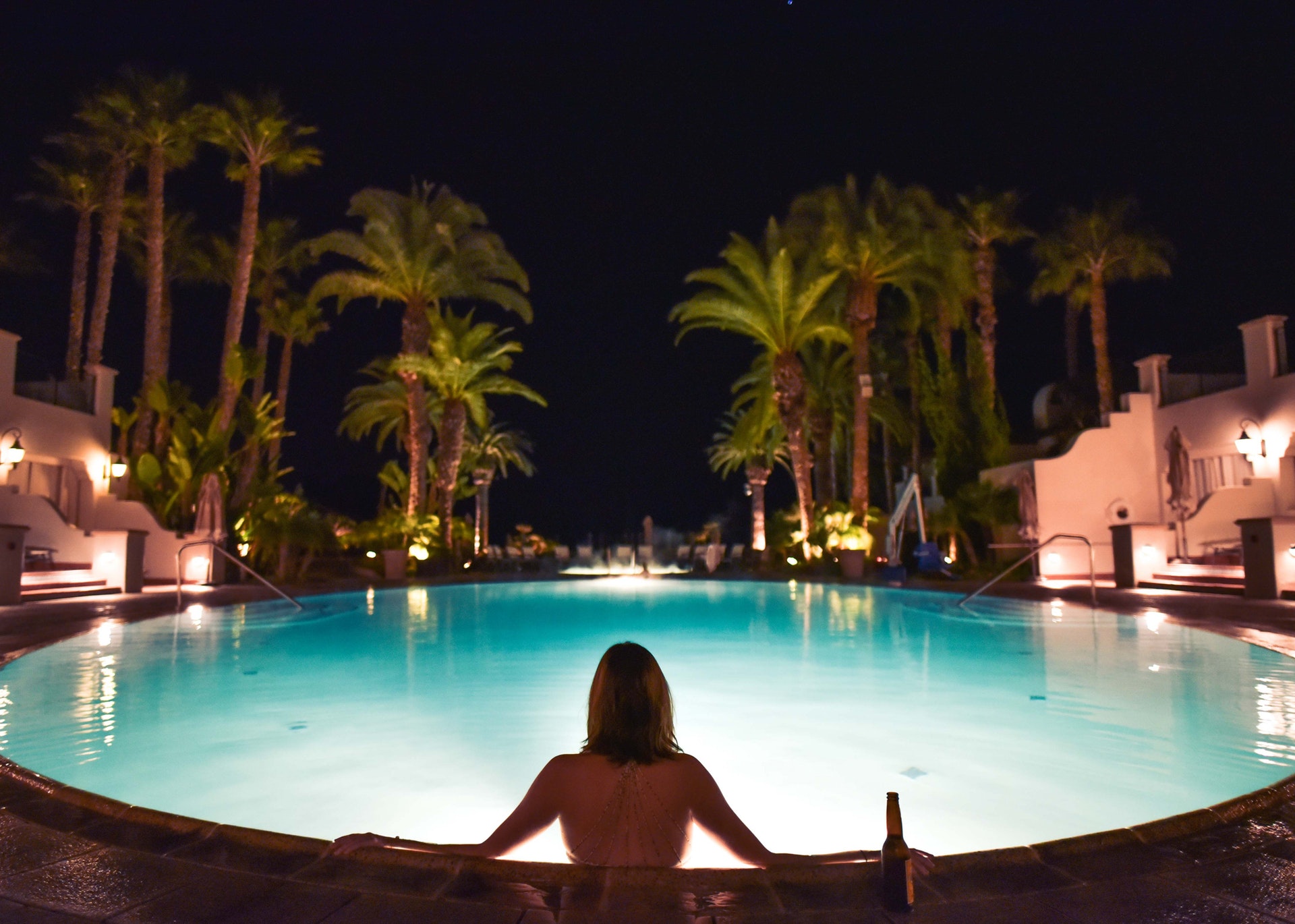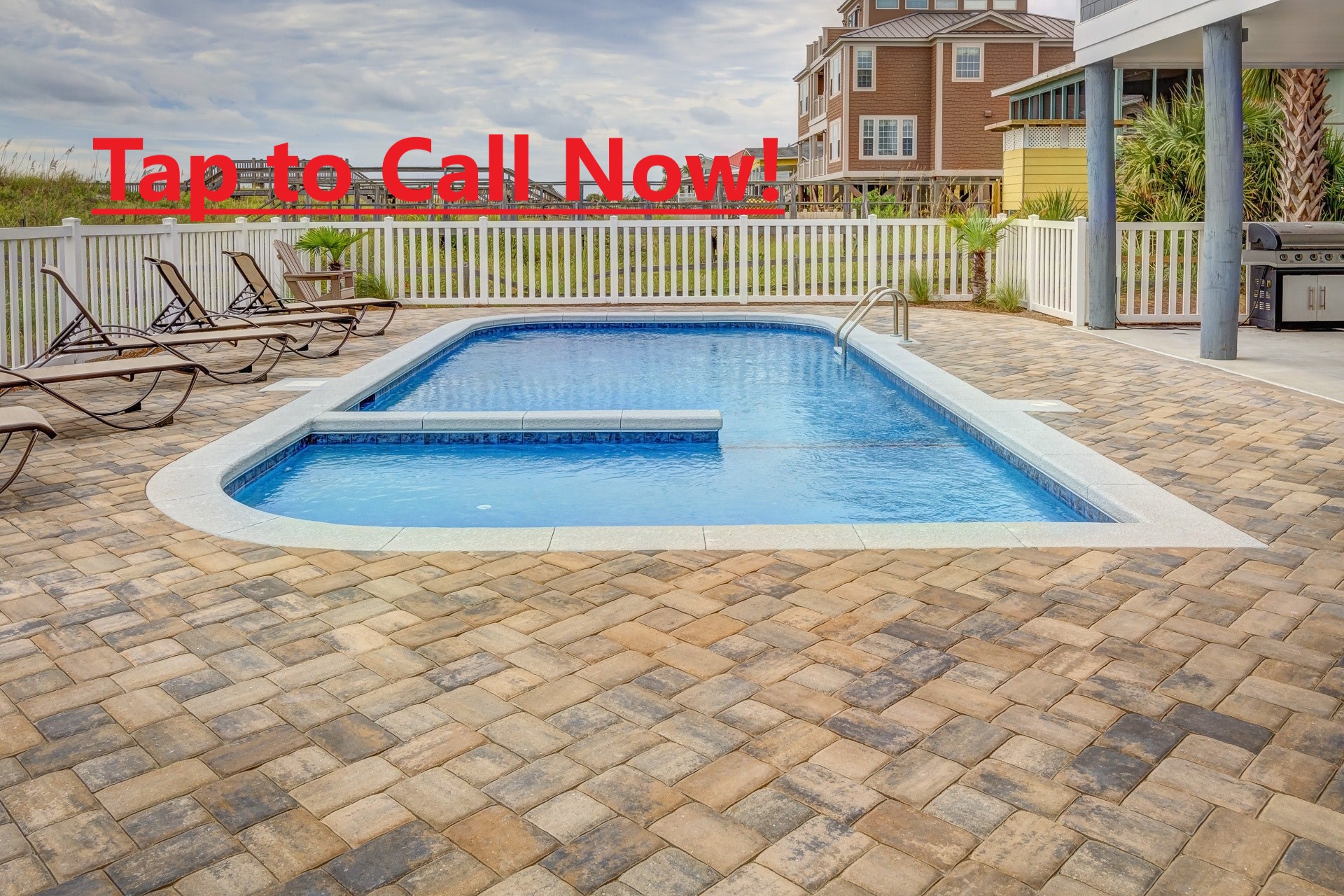 Top Pool Installation by Houston Pool Builders
Why are we a top-rated pool company in Houston, Texas? Well, there are a lot of reasons. Good handiwork alone is not enough to maintain a top Houston pool company status. For one thing, we guarantee excellent service to our customers. Only the highest-level of craftsmanship and materials are acceptable in our opinion. If it's not going to be done right we don't think it's worth doing at all. We truly care about our customers, and they often reciprocate the good will by leaving a five star review. We don't need to twist their arm to do so, though! After they see the work that we've been able to accomplish on their property, our clients often refer us to their family and friends as well! If there is anything you're not 100% satisfied with, please contact us right away. We will fix the problem, so count on us!
Our top pool contractors in Houston, TX are fully educated and qualified to carry out expert pool services. Is that a surprise to you? Just like in many other occupations, our team undergoes many hours of education before they are able to practice effectively. As well as by the book contracting knowledge, our contractors have a keen familiarity with the caveats and quirks of Houston pool building. As such, we take advantage of our extensive local knowledge in order to speed up and streamline our projects. We know the pitfalls to avoid and we have a standing relationship with local municipalities, making it a breeze for us to pull permits on your behalf. Everything is easier when you have a pool expert in Harris County on your team! With our squad on your side you'll skip the headache and jump straight into enjoying your new pool!
Continuing to be the best pool installation company near Houston, TX is hard work. But it's work that we're more than happy to do! We strive to provide excellent service for all of our customers no matter what. We prioritize providing our clients with services that are always completed on time and on budget. We want your pool design and experience to be of the very best quality. By hiring one of the top pool companies in Houston you'll be a big step closer to enjoying some chill time by your pool really soon!
We make the process simple for all of our clients looking to take on pool installation in Houston. After the initial call, we'll schedule a time for one of our contractors to swing by and check out your job site. Our expert Houston pool contractor will assess the area and ask you questions that will help him to better understand what you're looking for with your pool installation. Rely on us to help you pick through the many finish options that are available. We'll be happy to share ideas for pool deck designs that we think will match well with the space you're looking to create. By working with a professional you will be able to achieve an optimal layout that is designed for practical use and enjoyment.
Are you just looking to give your pool a sprucing up? Well, pool resurfacing in Houston is a breeze when you hire our company. If your backyard already looks nice we'd be happy to simply replace some stones or diamond-brite that is faded and out of shape. Simply resurfacing a pool can be a great way to bring new appeal to your pool area without breaking the bank. Contact us about affordable pool resurfacing in Harris County, Texas!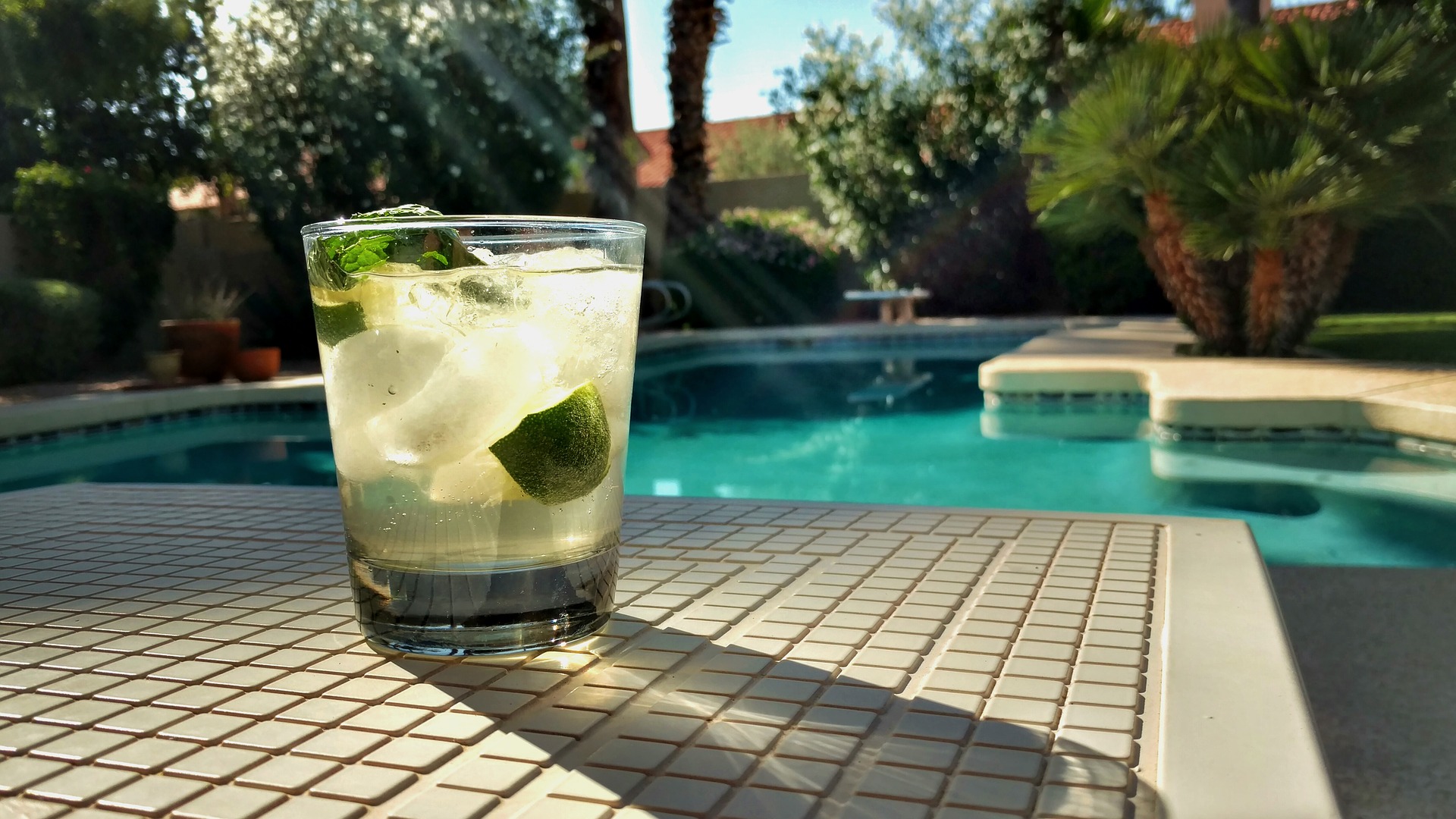 Best Pool Installation in Houston. TX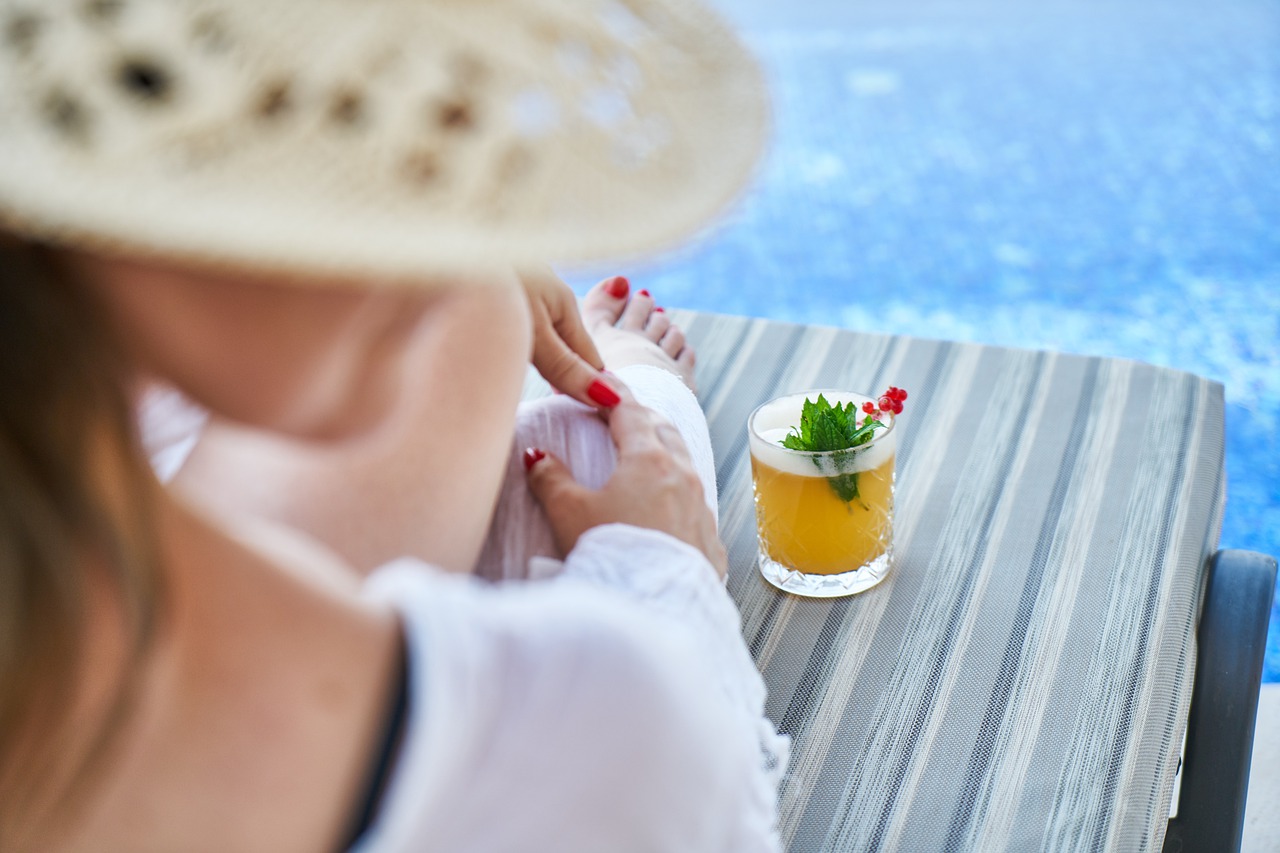 Ready for your new pool?
Drop us a line today for a free quote today!
Pool Remodeling & Pool Installations in Houston Texas
Top Pool Deck Installation in Houston, TX
Have you ever been to a gorgeous pool resort that really inspired you? What stood out to you that day? Was it a harmonious color scheme, or perhaps a stunning water feature? Perhaps it was just the solid, impressively laid deck that brought the whole experience together. Whatever the case may be, Houston Pool Builders can give you the resort look you admire in your own backyard! Yes, it's quite true! We've provided many customers with similar desires with stunning pool spaces that do not fail to impress. We'll make everything look perfect for the pool area outside of your home. Commercial pool deck installation is also a specialty of ours. The same team that gets hired to create the pools of those resorts will do the same thing for your own residence! We want you to get the most out of the many design options available to you. After all, your leisure time should be rewarding, especially if you don't find yourself with much of it. Maybe for the first time in a while, you've been spending more time at home. Now is your opportunity to get that long overdue pool remodeling done! Even if your budget isn't ideal, that's okay! We're more than willing to work with the budget you do have and craft a beautiful pool space that conforms to it. You might be surprised at what we're able to accomplish within your means! You won't know until you give us a call!
Now is the time to make the pool of your dreams a reality. When it comes to all sorts of pool services in Houston, Texas, our top pool company is the one you need to call to get the job done! We accomplish our projects quickly, and we work within the means of our clients' budgets. We want to make pool installation near Harris County simple and a joy to undertake. Why wait any longer? With the best pool contractors in Houston at your door, now is the best time to make your pool dreams come true!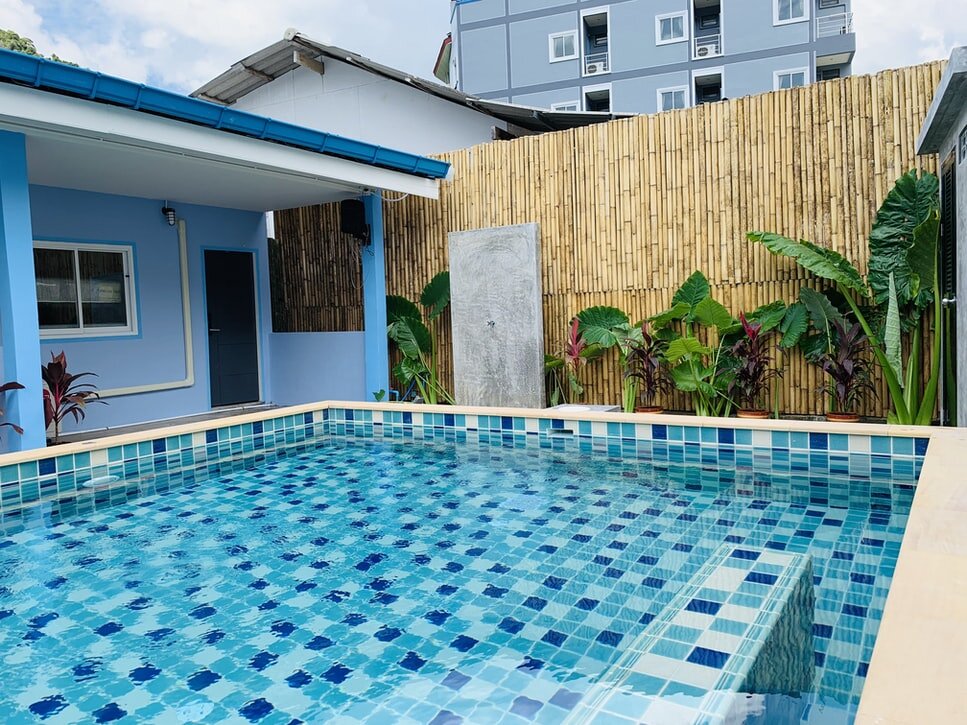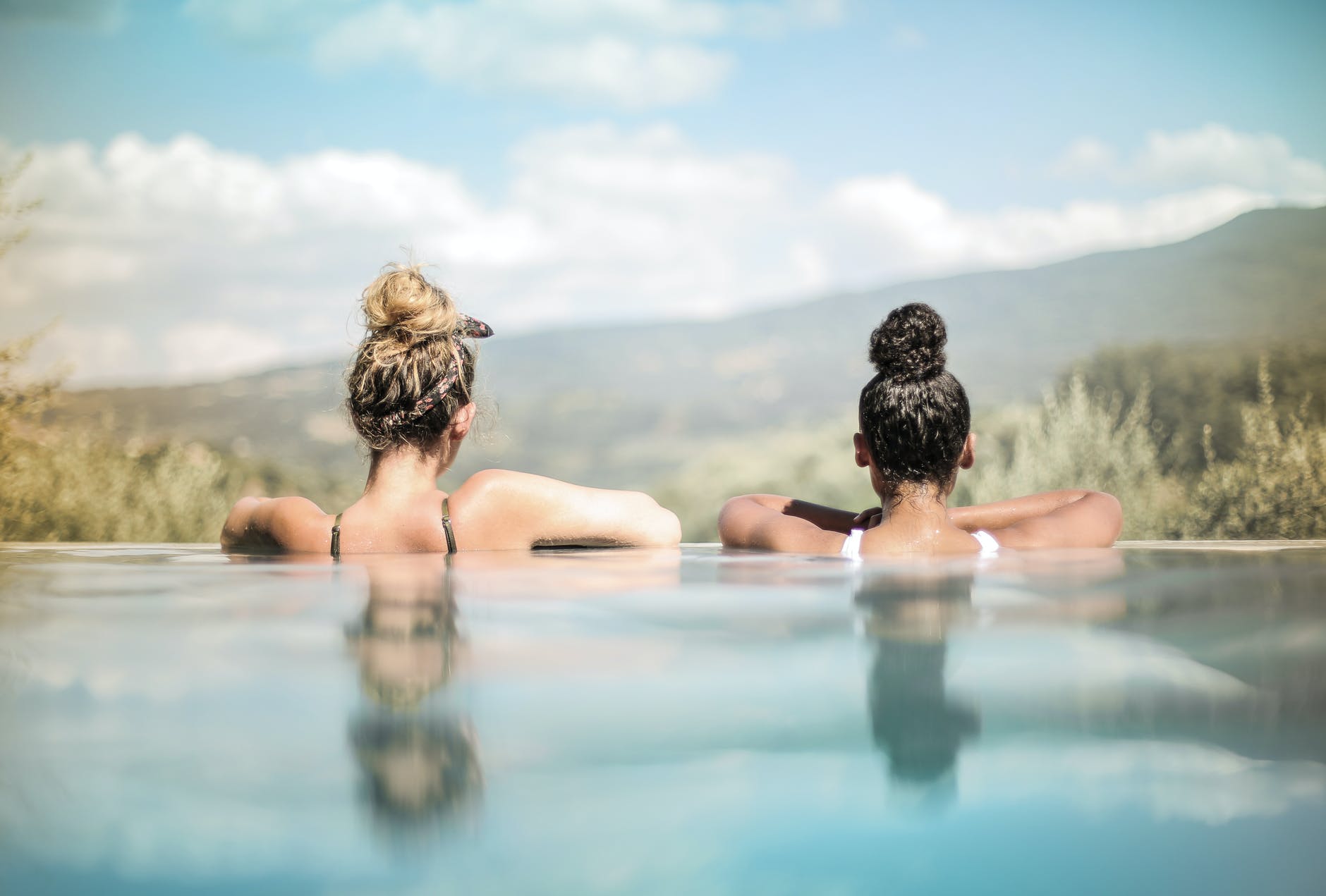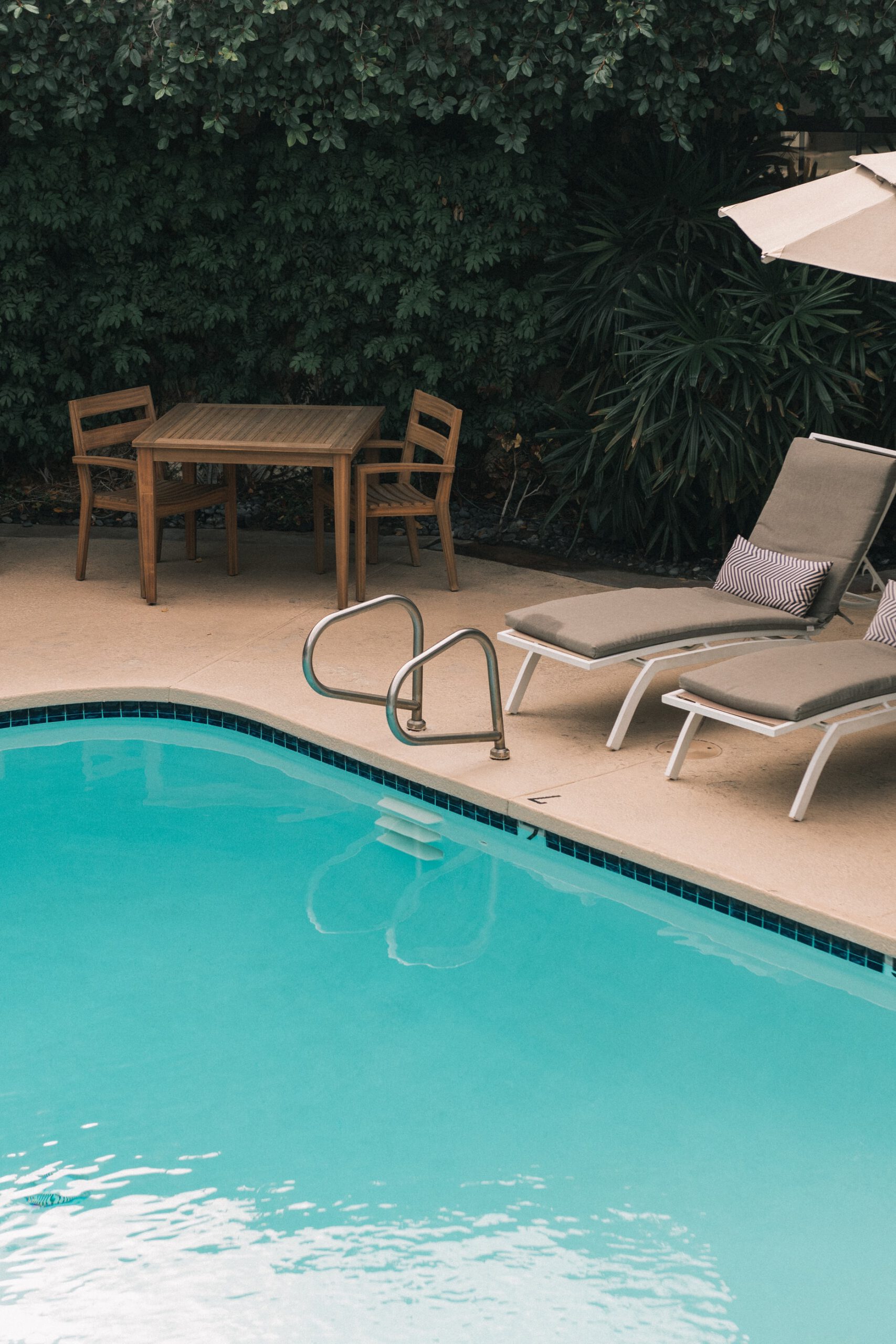 What do clients say about our pool installation services?
"By far the best pool design company I have ever worked with. They were very attentive to details and made sure to get everything perfect. Our new pool looks great! "
"The new pool installation is awesome! We love the way they laid out the pool deck and the spa was an awesome addition. "
"We need a pool repair with some new tiles in the bottom of the pool. Houston Pool Builders came out drained the pool and did an awesome job tiling our swimming pool."